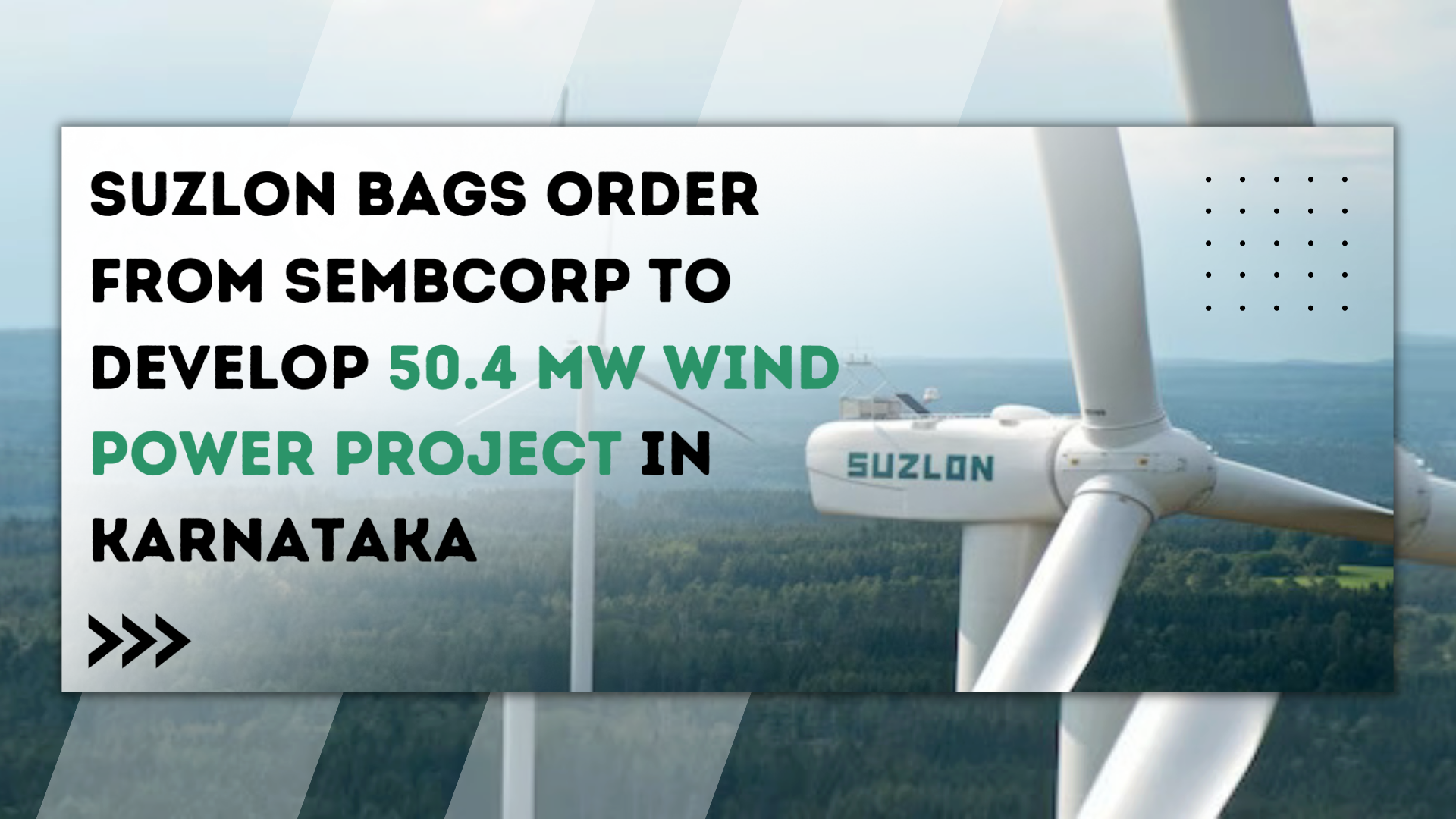 Suzlon Begs Order by Sembcorp
Today Sembcorp awards a new order to Suzlon with a total installed capacity of 50.4MW. As per the order, The project is located in Karnataka and is expected to be commissioned in 2024. Suzlon is to supply 24 wind turbines with a capacity of 2.1MW each. This project will basically meet the energy needs of railways.
The bid was won from Railway Energy Management Company Limited (REMCL) by SembCorp. A project of this size can provide electricity to ~33 thousand households and curb ~1.29 lakh tonnes of CO2 emissions per year.
Words by Management 
After the order win JP Chalasani, CEO, Suzlon Group thanked sembcorp and is proud to have valued customers like sembcorp and also said that this partnership will assist Indian Railways to become a net–zero carbon emitter by the end of this decade thereby contributing to a sustainable India.
About Suzlon 
The Suzlon Group is one of the leading renewable energy solutions providers in the world with a presence in 17 countries. Today, Suzlon is not only the number one renewable energy company in India but also a formidable player in other countries. Suzlon Energy A/S (SEAS) has established itself as a major wind energy solution provider in Europe for over more than one decade, with a presence in 11 countries and +1.5 GW installed across Europe, Africa, and LATAM. Besides establishing its business in the above countries, Suzlon is rapidly expanding its presence in other regions too. Suzlon's manufacturing units located in India and China are supported by eight R&D facilities in Germany, India, Denmark, and the Netherlands.
About Sembcorp
Sembcorp Industries (Sembcorp) is a leading energy and urban solutions provider, driven by its purpose to do good and play its part in building a sustainable future. Globally, Sembcorp has a balanced energy portfolio of 19.0GW, with 9.4GW of gross renewable energy capacity (including acquisitions pending completion) comprising solar, wind and energy storage globally. The company also has a proven track record of transforming raw land into sustainable urban developments, with a project portfolio spanning over 13,000 hectares across Asia.