Tata Power

Sign

PPAs with Maharashtra Discom 
Introduction
Renewable energy giant Tata Power Renewable Energy Ltd. (TPREL), a subsidiary of Tata Power, has taken another significant stride towards a greener future by signing two pivotal Power Purchase Agreements (PPAs) with the Maharashtra State Electricity Distribution Company (MSEDCL). These agreements pave the way for the supply of 350 MW of electricity from TPREL's solar projects, further advancing the state's renewable energy aspirations.
Empowering Maharashtra's Green Goals
Situated within Maharashtra, TPREL's solar ventures, comprising installations of 200 MW and 150 MW, are poised to play a crucial role in realizing the state's renewable energy ambitions. These solar projects are anticipated to be commissioned by mid-2025, heralding a new era of sustainable energy generation.
A Thrust to Clean Energy
The implications of these solar installations are far-reaching. Not only will they generate a substantial amount of clean energy annually, but they are also expected to collectively mitigate carbon dioxide (CO2) emissions by an impressive 4,28,800 tons and 3,11,200 tons per year, respectively. This is a significant step toward reducing the carbon footprint and enhancing environmental sustainability.
Tata Power's Commitment to Sustainability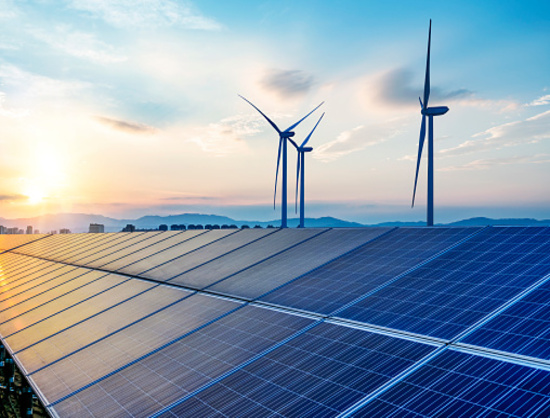 As a part of the agreement, TPREL is committed to delivering clean and sustainable electricity to MSEDCL, aligning with the state's renewable energy goals. This collaboration underscores Tata Power's dedication to bolstering India's renewable energy landscape and contributing to its energy security.
A Growing Partnership
Tata Power's collaboration with MSEDCL doesn't end here. TPREL has already secured 930 MW through its partnership with MSEDCL, out of which 334 MW is currently operational, and an additional 596 MW is slated for commissioning over the next 12-18 months. This expanding partnership underscores Tata Power's significant contribution to Maharashtra's renewable energy ecosystem.
A Glimpse into Tata Power's Renewable Portfolio
With this recent development, Tata Power Renewable Energy's total capacity soars to an impressive 7,783 MW. This includes an installed capacity of 4,118 MW, comprising 3,136 MW of solar power and 982 MW of wind power. Additionally, the company has an ambitious pipeline of projects totaling 3,665 MW at various stages of implementation.
A Brighter Tomorrow: The Power of Collaboration
Tata Power Renewable Energy's two-fold agreement with MSEDCL exemplifies the transformative power of collaboration between the public and private sectors. As Maharashtra moves toward a cleaner, more sustainable energy landscape, these solar projects stand as beacons of progress, illuminating a greener and brighter future for the state and the nation as a whole.
Read More:- Juniper Green Energy Surpasses 1.2 GW of Renewable Energy Capacity