Free Solar Energy Courses
In an era of environmental consciousness, where the need to transition to sustainable energy sources has become paramount, the Energy Swaraj Foundation brings forth an opportunity to delve into the world of solar energy through its Solar 101 Training program. This comprehensive series of courses equips participants with the knowledge and skills needed to understand, design, and install solar energy systems. With a focus on hands-on learning and practical applications, Solar 101 Training empowers individuals and organizations to take the first step towards embracing clean and renewable energy solutions.
Why Choose Solar 101 Training?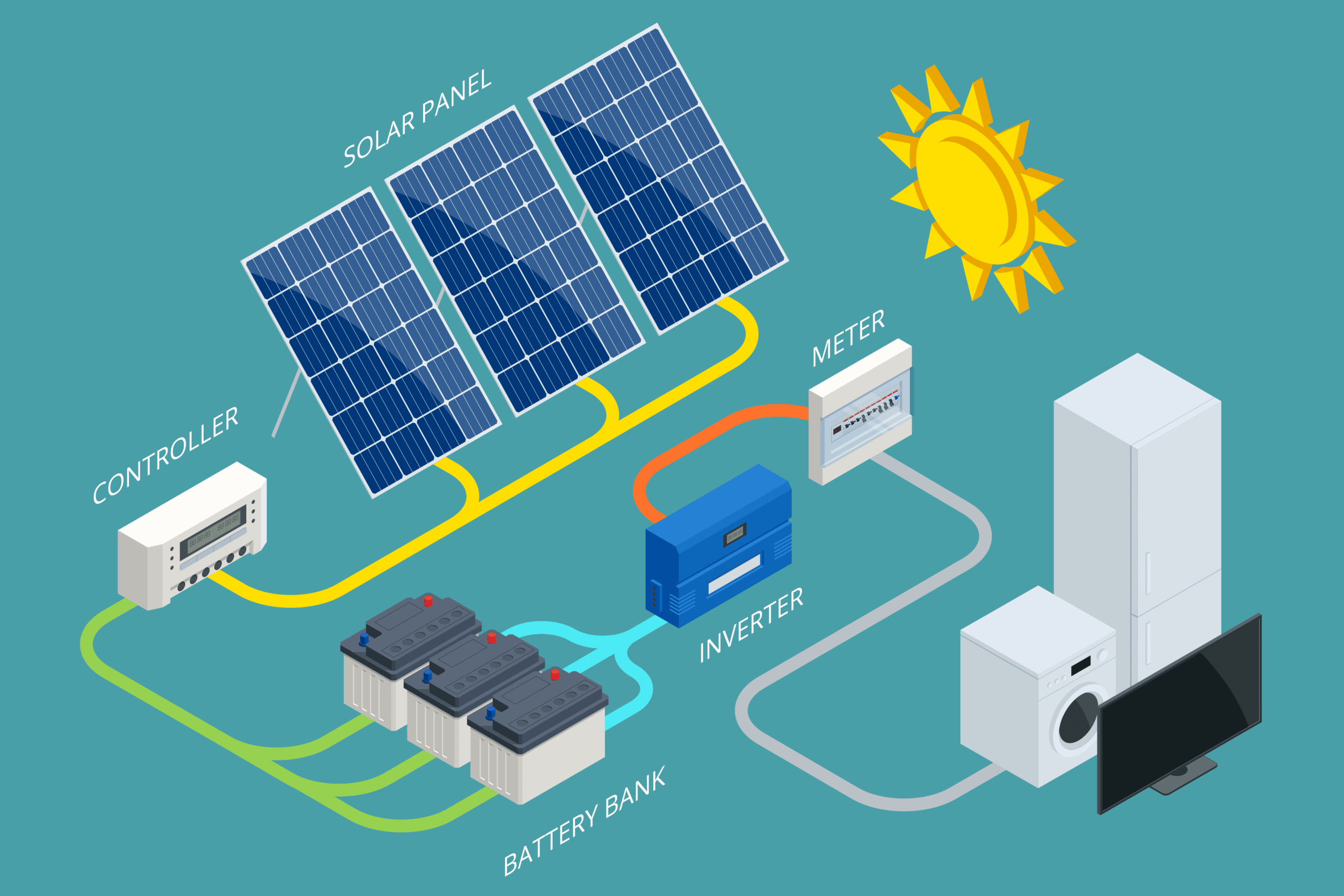 The journey towards a sustainable future starts with energy literacy. Becoming energy literate allows individuals to wield the power of energy responsibly. The Energy Swaraj Foundation recognizes this pivotal first step and has designed the Solar 101 Training program to foster solar literacy, enabling a shift towards 100% solar energy adoption. The program aligns with the Foundation's overarching mission of achieving a future powered entirely by solar energy. However, this transformation won't occur overnight. Solar 101 Training offers the perfect starting point, allowing participants to begin with a single load or a single room before expanding to larger applications.
Unveiling the Course Content
Solar 101 Training is a comprehensive curriculum consisting of five distinct courses, each designed to provide a comprehensive understanding of solar energy technology and its practical implementation. Prof. Chetan Singh Solanki personally delivers all courses. Through these courses, participants will gain insights into solar PV systems, their components, operations, design principles, and installation techniques. The program comprises the following five courses, each released sequentially:
#1: Dispel the Myths: Misconception about Solar Energy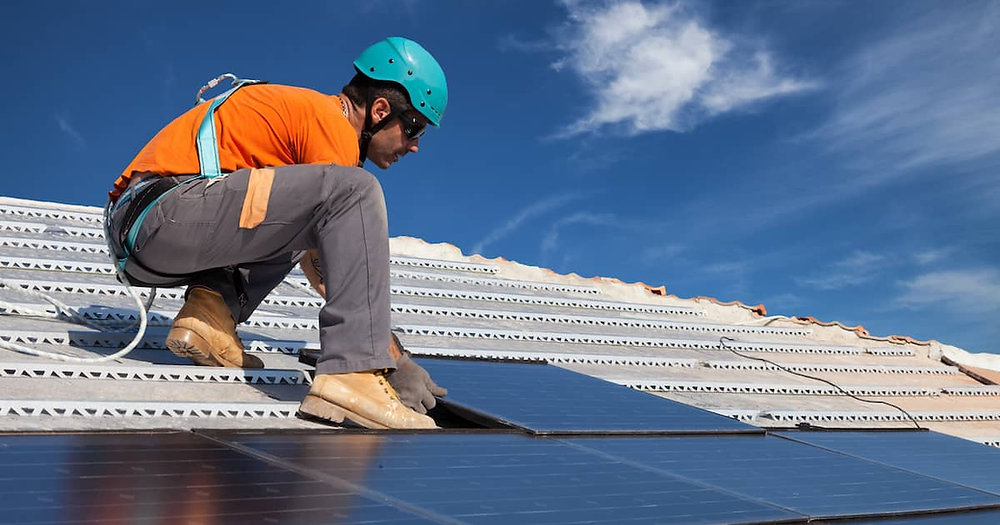 Are you intrigued by solar energy but find yourself entangled in myths and misconceptions? Embark on a journey of discovery with our "Dispel the Myths: Misconception about Solar Energy" course. Through this enlightening journey, you will unravel the mysteries and debunk the common myths that often cloud our understanding of solar technology.
Course Modules:
Efficiency is Low: Dive into the truth about solar energy efficiency and understand the realities behind this common misconception.

High Area Requirement: Explore the real footprint of solar installations and uncover the actual space needed for harnessing solar power.

Expensive Installations: Dissect the notion that solar installations break the bank and unveil the economic advantages of solar energy.

Maintenance Myths: Debunk the myth of high maintenance and learn the truth about the upkeep of solar systems.

Limitations of Solar Energy: Address the misconception that solar energy falls short of fulfilling all our energy needs.
As you navigate through these five enlightening modules, your understanding of solar technology will become clearer than ever before. Say goodbye to misconceptions and hello to the true potential of solar energy.
#2: Learn to Install Your Own Solar System – It's Easy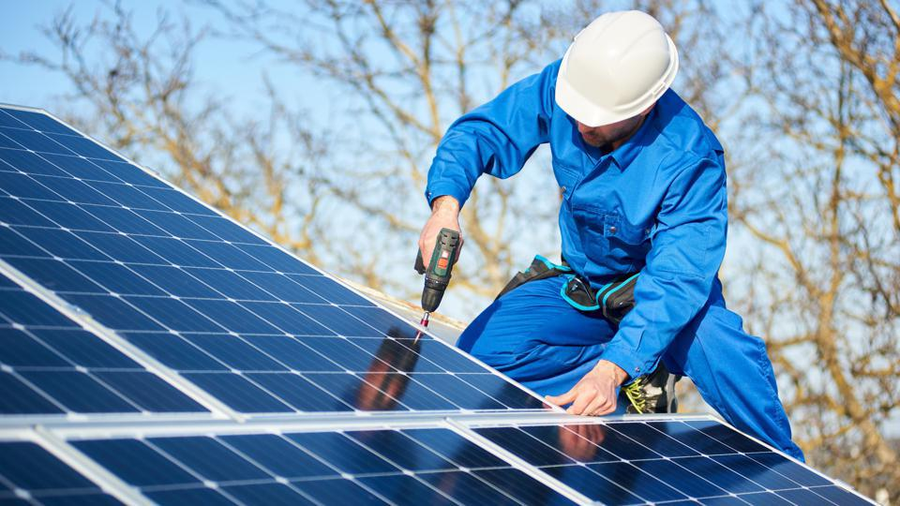 Are you ready to take charge of your energy future? Our "Unleash Your Inner Solar Installer" course empowers you to bring solar energy into your own hands. Whether you are a novice or an enthusiast, this course will guide you through every step of the solar system installation process.
Course Modules:
Introduction: Lay the foundation for your solar journey by understanding the basics of solar energy.

Basics of Load: Learn about the load, components, and essentials of a solar system setup.

Components of Solar System: Dive into the individual components that make up a solar system and their roles.

The Game of Electricity: Grasp the fundamentals of electricity and its role in a solar setup.

Types of Solar Systems: Explore different types of solar setups and understand their applications.

Basics of Solar Panel: Uncover the principles of solar panel operation and their importance.

Basics of Battery: Understand the role and basics of batteries in a solar setup.

Basics of Electronic Controller: Delve into electronic controllers and their significance in solar energy systems.

Thumb Rules of Installation: Learn essential thumb rules for installing a solar system.

Costing of Each Component: Gain insights into the costing of different components for your solar setup.

Installation of NGNB System: Step-by-step guidance on installing a Next-Generation Net Billing (NGNB) system.

Demonstration of NGNB System: Witness a live demonstration of an NGNB system in action.

Running DC Fan on Solar Energy: Put your knowledge to practical use by running a DC fan on solar energy.

Demonstration of Off-Grid Solar System with Battery: Observe an off-grid solar system with battery storage in operation.

ESF Initiative 'Ek Kamra Solar Ka': Explore the ESF initiative promoting solar energy adoption.

Demonstration of Solar System Installation: Conclude your journey with a comprehensive demonstration of solar system installation.
By the end of this course, you will possess the skills and confidence to bring solar energy to your doorstep, room by room.
#3: Learn to Design Your Own Solar System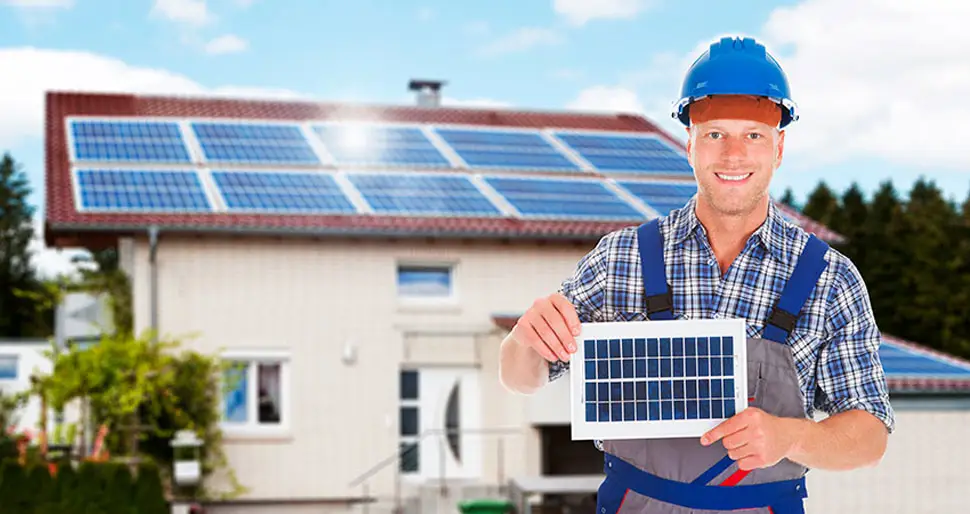 Empower yourself with the knowledge to create a sustainable future through solar energy. Join Dr. Chetan Singh Solanki on a transformative journey as he unravels the intricacies of solar panel technology, energy calculations, and cost estimations.
Course Modules:
Basics of Batteries – Part 2: Deepen your understanding of battery technology as a crucial component of solar systems.

Basics of Solar Panels (Part-1) Power Rating and Pricing: Explore the power ratings and pricing of solar panels.

Electronic Management of Solar Systems – Part-1 – Inverter: Learn about the role of inverters in managing solar systems.

Electronic Management of Solar Systems – Part-2 – DC Solar Systems: Dive into the management of DC solar systems.

Basics of Batteries – Part 1: Build a foundation in battery technology and its applications.

Energy and Power Are Two Different Things: Grasp the distinction between energy and power.

Home Electricity Bill Analysis: Analyze your home's electricity bill and identify potential energy savings.

Calculate Energy Consumption of Appliances: Learn to calculate the energy consumption of various appliances.

Understanding Solar Systems: Gain insights into the components and functioning of solar systems.

Basics of Solar Panels (Part-2) Efficiency and Area Requirements: Explore the efficiency and area requirements of solar panels.

Operating Cost of Home Appliances – Part-1 – Star Ratings: Understand the operating costs of appliances based on star ratings.

Operating Cost of Home Appliances – Part-2 – Electronics and Motor-based Appliances: Examine the operating costs of electronics and motor-driven appliances.

Solar Home System Design in Just 10 Mins – Overall Calculations: Master the art of designing a solar home system in minutes.

Cost and Subsidy on Solar Systems: Navigate the cost and subsidy landscape of solar systems.
This course equips you with the tools to design solar systems that light up a greener tomorrow.
#4: Solar Experiments – See It Yourself & Do It Yourself
Curiosity meets hands-on learning in our "Solar Experiments – See It Yourself & Do It Yourself" course. Dive into fifteen engaging modules, each featuring experiments that unlock the secrets of solar panel operation and effectiveness.
Course Modules:
Exp.7_Module Voltage and Number of Cells: Discover the relationship between voltage and the number of solar cells.

Exp.1_PV Module Parameters: Explore parameters that define the performance of PV modules.

Exp.3_I-V Characteristics of the PV Module: Examine the I-V characteristics of PV modules.

Exp.6_Effect of Solar Radiation on PV Module Output Final: Understand how solar radiation affects PV module output.

Exp.4_Efficiency Calculation of the PV Module: Calculate the efficiency of PV modules.

Exp.5_Effect of Temperature on Module Parameters: Investigate the impact of temperature on module parameters.

Exp.8_Module Current and Cell Area-Final: Study the correlation between module current and cell area.

Exp.9_Series and Parallel Connections of PV Modules: Explore series and parallel connections of PV modules.

Exp.10_Series and Parallel Connections of PV Module with Mismatched Ratings: Experiment with mismatched ratings in series and parallel connections.

Exp.11_PV Module Output and Radiation at Different Incidence Angle Final: Analyze PV module output at varying incidence angles.

Exp.12_Effect of Angle of Installation on PV Module Output-Final: Investigate the effect of installation angle on module output.

Exp.13_How much Electricity Is Generated on Cloudy Days: Explore electricity generation on cloudy days.

Exp.14_Area Requirement for PV Installation: Calculate area requirements for PV installations.

Exp.15_Can We Generate 100% Electricity Requirement Using Solar Panels: Determine the feasibility of meeting electricity requirements with solar panels.

Exp.16_Effect of Sun Tracking on PV Module Output: Examine the impact of sun tracking on PV module output.
Experience the wonder of solar energy through hands-on experimentation and ignite your enthusiasm for clean, renewable power.
 #5: Theory of Solar PV Technology & Systems
Step into the realm of solar energy technology with "Master the Solar Universe: Theory of Solar PV Technology & Systems." Guided by Prof. Chetan Singh Solanki, this course spans twelve comprehensive modules that demystify the intricacies of solar cell operation, system design, and cost estimation.
Course Modules:
How much Energy Does the World Use? Delve into global energy consumption and its implications.

How Does a Solar Cell Work? Grasp the underlying principles of solar cell operation.

Parameters of a Solar Cell: Explore the parameters that define a solar cell's performance.

Types of Solar Cell Technologies: Discover the various technologies driving solar cell advancements.

Solar PV Module Parameters with Changing Conditions: Understand how solar PV module parameters vary with changing conditions.

Solar Radiation and Its Availability: Study solar radiation and its availability across the globe.

Optimal Inclination for Solar Panel Installations: Learn the ideal inclination for efficient solar panel installations.

Battery Technology in Solar PV Systems: Delve into battery technology and its role in solar PV systems.

Electronics Controls in Solar PV Systems: Explore electronic controls used in solar PV systems.

Degradation of Solar PV Modules: Understand the degradation patterns of solar PV modules.

Designing a Solar PV System: Master the art of designing efficient solar PV systems.

Estimating the Cost of a Solar PV System: Learn to estimate the cost of implementing a solar PV system.
By the end of this course, you will possess a deep understanding of solar technology and be primed to contribute to a sustainable energy future.
Who Can Enroll?
Solar 101 Training welcomes participants from all levels of society – regardless of technical background or geographical location. From individuals to institutions, schools to NGOs, the training program is designed to be inclusive and accessible to everyone, fostering a community-driven transition to sustainable energy solutions.
A Glimpse of the Outcomes
Upon completing the Solar 101 Training, participants will have gained profound insights, including:
– Understanding the pillars of electricity and key measurements.
– Mastery over solar system components and their functions.
– Knowledge of various solar system types and battery fundamentals.
– Thumb rules for component sizing and system costing.
– Proficiency in solar system design and installation.
– Ability to connect off-grid solar systems with batteries.
– Debunking misconceptions surrounding solar energy.
– Performing experiments that demonstrate solar panel principles.
– Confidence to design, procure, install, and operate personal solar systems.
Benefits of Solar 101 Training
The Solar 101 Training program lays the foundation for "Energy Swaraj," promoting energy independence and local energy generation. By acquiring the skills to design and install solar systems, participants can confidently reduce their reliance on conventional energy sources, leading to lower electricity bills and a decreased carbon footprint.
Embark on the Solar 101 Training journey and empower yourself with the knowledge to become a steward of clean and renewable energy. Join hands with the Energy Swaraj Foundation in its mission to usher in a brighter, greener, and more sustainable future.
Read More:- What Exactly is a Solar Inverter, Types and How Does It Work?