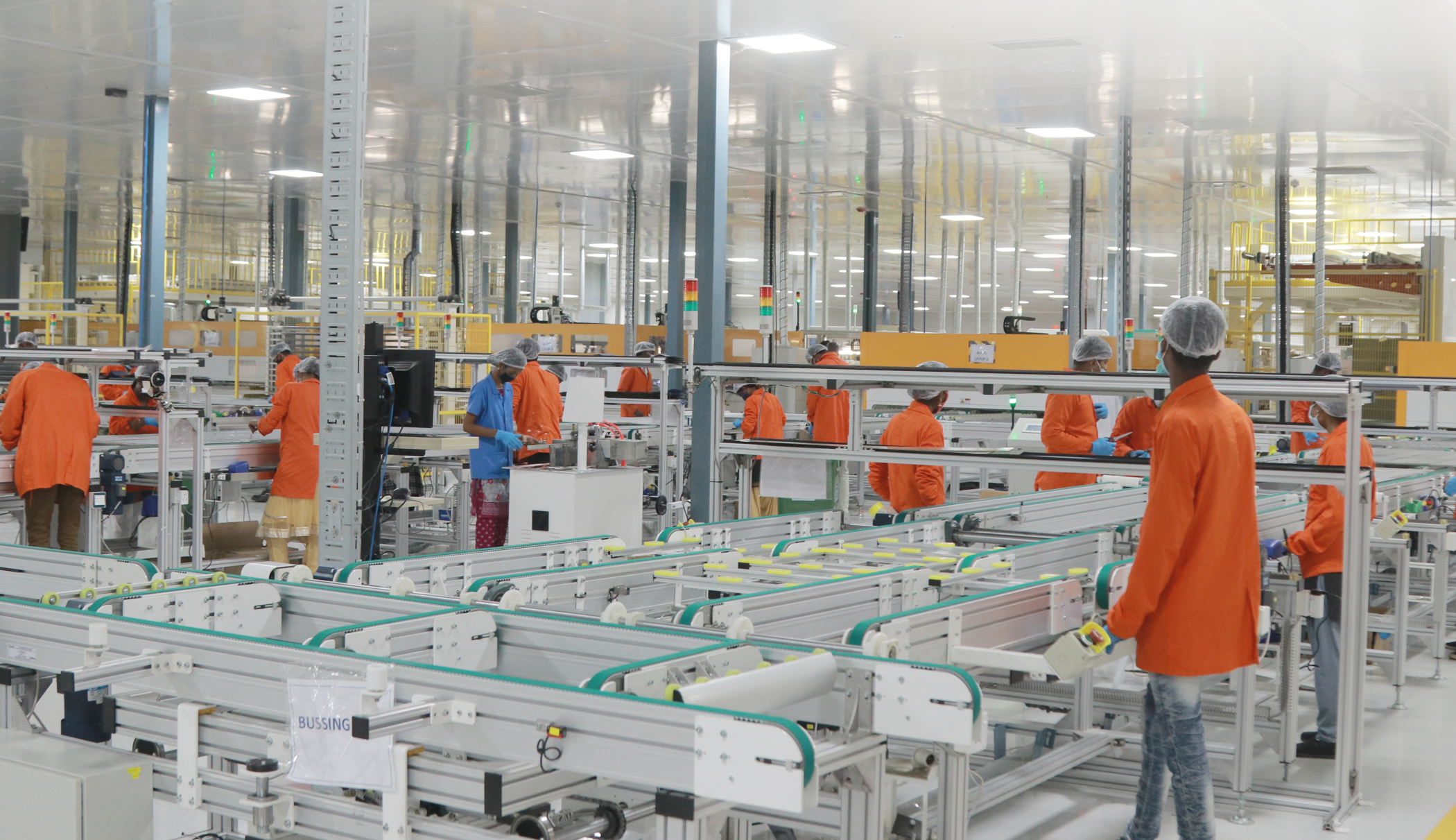 Accreditation received for solar module reliability testing facility located in Falta, West Bengal
Aligned with India's decarbonization goals and making India the domestic solar manufacturing hub
Will boost customer confidence for 'made-in-India' modules and provide greater thrust for exports
Vikram Solar Received the Coveted ISO 17025 Accreditation
Vikram Solar, one of India's leading module manufacturers has received the coveted ISO 17025 Accreditation for its Research and Development (R&D) laboratory from the prestigious National Accreditation Board for Testing and Calibration Laboratories (NABL) to test the performance and reliability of high-efficiency solar PV modules. The accreditation process for Vikram Solar's state-of-the-art R&D laboratory located at Falta, West Bengal involved a detailed quality system assessment based on domestic and international standards.
Words By Management 
Speaking on the achievement, Mr. Gyanesh Chaudhary, Chairman & Managing Director (CMD), Vikram Solar said, "This is a significant step forward for Vikram Solar in pursuit of building an Aatmanirbhar Bharat through sustainability, innovation, reliable products, enhancing our testing competency and manufacturing capacity expansion in the solar industry. The accreditation will enable our customers to receive timely, accurate, and transparent data on multiple assessments of our PV modules. The accreditation by a regulatory body certifies that our module efficiency and performance results are consistent, accurate, and generated using industry-standard protocols. We are confident that this will enhance our customer's trust in the quality of our products."
Vikram Solar has always focused on innovation, performance, and quality of domestically manufactured solar modules to realize national green energy targets and realize the net zero vision. The NABL accreditation underscores the company's commitment to building a strong domestic value chain in high-efficiency modules.
About Vikram Solar:
Vikram Solar Limited is one of the leading solar energy solutions providers, specializing in efficient photovoltaic (PV) module manufacturing, with an international presence across 32 countries, a portfolio of 1.42 GW EPC projects (commissioned + under execution), and 1,899 employees. Headquartered in Kolkata, West Bengal, it is one of the largest PV module manufacturers in India with a cumulative production capacity of 3.5 GW. Vikram Solar is a 'Top Performer' in PVEL's PV module reliability scorecard and has been included in Tier 1 solar PV modules manufacturer list of BloombergNEF. Vikram Solar deploys technology to design, install and commission solar projects. The company has a distribution network connecting more than 40 cities, ensuring the availability of solar products and solutions across 600+ locations in India.
Read More:- Why Solar Panel Recycling is very difficult? And What are Solutions