Solar Powered Calculators
Calculators are an essential tool in our daily lives because they make performing mathematical operations simple and accurate. Solar-powered calculators have become significantly more popular than other types of calculators due to their durability and effective operation. This article will explore the definition of solar-powered calculators, and the various types, and discuss various FAQs related to it. While most of us are accustomed to using hand-held calculators for straightforward calculations, solar-powered calculators are an environmentally friendly alternative because they last longer than most other electronic devices. It was revolutionary when solar-powered calculators first appeared in the 1970s, marking the transition to renewable energy sources. In comparison to earlier generations, they are now smaller, faster, and more accessible, and many low-cost calculators are solar-powered. Let's examine solar-powered calculators carefully to comprehend their advantages and constraints.
What Is a Solar Powered Calculators and how does it work?
For anyone in need of a basic calculator, solar-powered calculators are a practical and environmentally friendly choice. These calculators generate their own electricity through the use of photovoltaic cells, also referred to as solar cells. They are available in two varieties—single solar-powered and dual-powered. During the late 1970s, as technology developed, solar-powered calculators have undergone changes. Solar calculators, as opposed to conventional calculators, have internal batteries that are topped off with solar energy. Both direct and indirect sunlight is sufficient enough for the solar-powered calculator to work well.   Certain solar calculators don't have rechargeable batteries; instead, they primarily rely on solar energy. However, many solar-powered calculators feature rechargeable batteries that allow them to operate even when there is no light, thanks to the extra energy they produce. Solar-powered calculators are now a common and affordable choice for people in a variety of contexts due to their durability and excellent functionality.
Types of Solar Powered Calculators
Solar-powered calculators have become popular due to their long lifespan and efficient functionality. There are different types of solar-powered calculators available in the market. Even those that still have battery-powered options have solar counterparts. Here are some of the most common types of solar-powered calculators: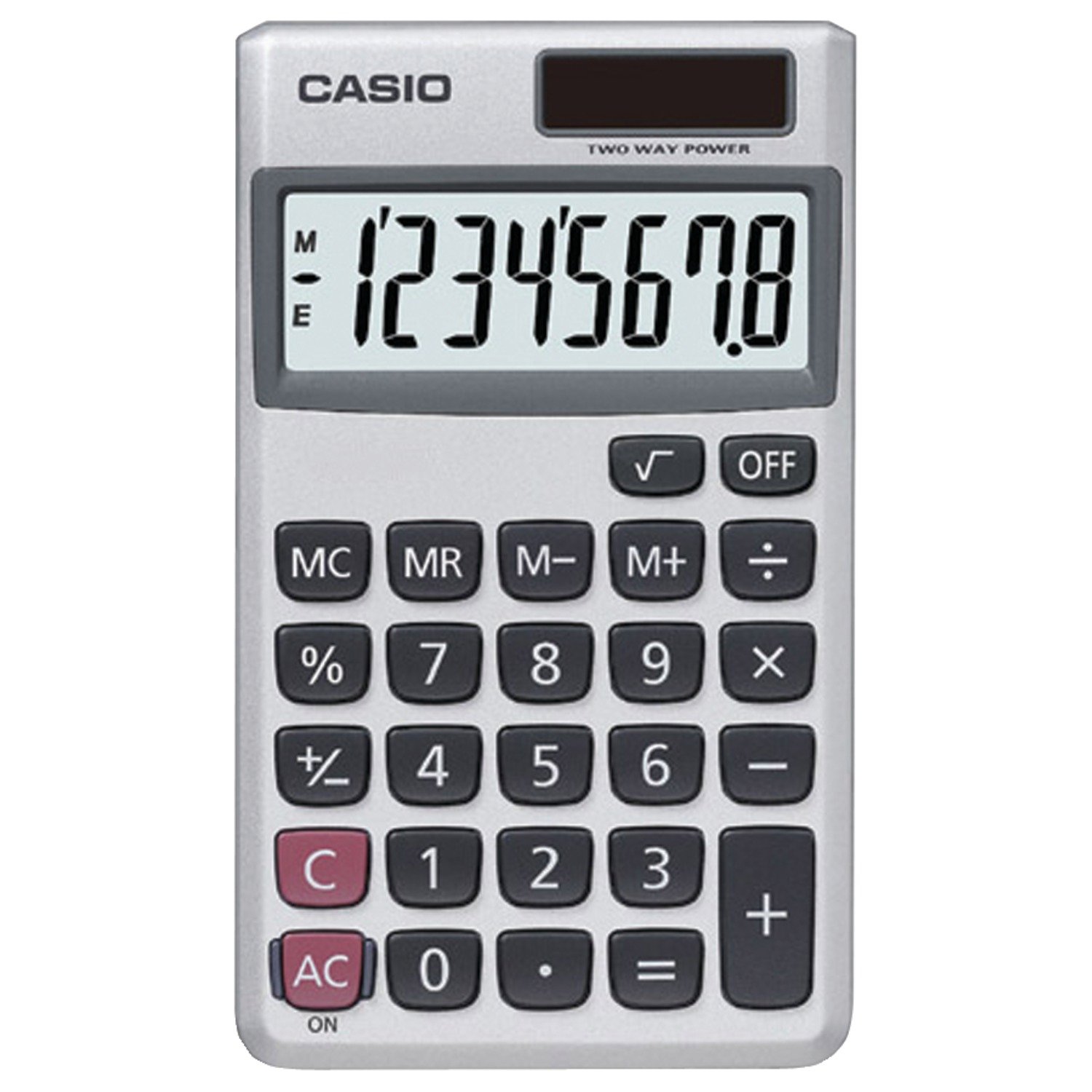 These are the most basic calculators used in primary schools. They are the cheapest and most widely available. They can only do basic arithmetic operations like addition, subtraction, multiplication, and division.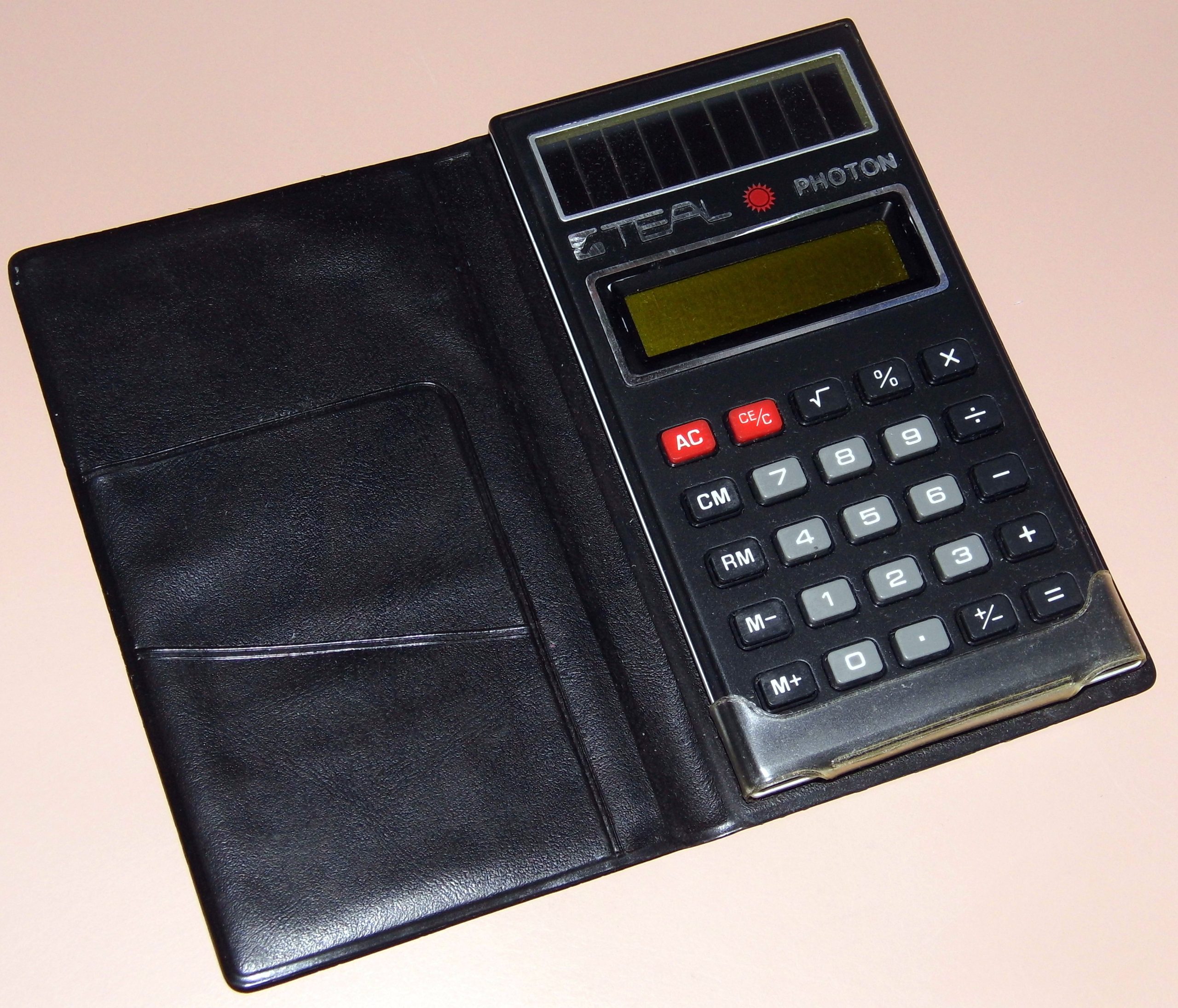 These calculators are used by accountants and bankers as they have many unique functions. They can be used to calculate anything from interest rates to mortgage payments. They are also able to charge with office lighting.
These calculators are recognizable by their SIN, COS, and TAN buttons. They are used for high-level mathematics classes in high school or college. They can be used to do any math, from algebra to geometry.
These calculators can make graphs and charts with the data you type in them. They are mainly used by economists who regularly use statistics. They are more expensive than other types of calculators.
These calculators have four basic functions with the bonus of a few financial formulas. They also have the option to print the calculations on a small piece of paper.
Difference between solar-powered and battery-powered calculators
| | |
| --- | --- |
| Solar powered calculators | Battery powered calculators |
| The overall cost of the solar-powered calculator is low due to very low maintenance. | Battery-powered calculators can be expensive if you consider the extra costs that accumulate over time as batteries are needed to be replaced. |
| Solar-powered calculator usually works for 3 to 15 years before the batteries need replacing. | The batteries in these calculators don't last nearly as long. Their maximum lifespan rarely stretches past three years. |
| Until and unless the light is there the calculator will just work fine | If batteries run out, the calculator will stop working |
Advantages of Solar-powered Calculator
No need to worry about replacing the batteries or charging them up.
The solar panel absorbs enough energy from the sun and stores it in the battery so no need to worry about running out of power.
What are the Factors on which the life of Solar powered calculator is dependent?
Factors Affecting the Lifespan of a Solar-Powered Calculator:
Daily usage
The lifespan of a solar-powered calculator is directly related to how frequently it is used. The more often it is used, the shorter its lifespan will be.
Maintenance
Proper maintenance of a calculator, including regular charging and cleaning, can help prolong its lifespan.
Guidelines for Maintaining a Solar-Powered Calculator:
Recharge the battery often
Placing the calculator in a well-lit area will ensure that the battery is fully charged and ready to use. Avoid exposing it to direct sunlight for extended periods, as this can damage the solar cells.
Clean the solar cells
Regular cleaning of the solar cells will remove dirt and grime that can prevent sufficient light from reaching the solar cells. Use a piece of cloth or a paper towel to wipe the solar cells clean.
By following these simple guidelines, users can maximize the lifespan of their solar calculators and ensure they function properly for an extended period of time.
Conclusion
In conclusion, solar-powered calculators are not only efficient and environmentally friendly but also long-lasting if properly maintained. With the advancement of technology, solar cells are becoming more prevalent in various devices, making them more accessible to the general public. It is essential to maintain your calculator well by recharging it frequently and cleaning the solar cells to ensure the longest lifespan possible. Furthermore, when choosing a solar-powered calculator, you must determine what features and benefits best suit your needs.  Finally, solar cells have proven to be an efficient and effective solution for energy problems and continue to be a great hit in today's market.
FAQ
Q.1 How Long Do Solar-powered Calculators Last?
Ans: Solar-powered calculators last for 5-15 years depending on the quality of the solar panel and battery.
Q.2  Do Solar Calculators Work at Night or without sunlight?
Ans: As long as the artificial light is strong enough, such as LED lighting, solar calculators can operate at night. But, as most of them are dual-powered, you can still rely on the rechargeable battery if you don't have a light source.
Q.3 Can You Change the Battery in a Solar-powered Calculator?
Ans: If a solar-powered calculator isn't functioning properly or the battery is dead, you can replace it. But, depending on your usage, the battery should last for around 3 years, so you won't need to replace it frequently.
Q.4 How can you tell if your calculator is a true solar-powered calculator? 
Ans: A real solar-powered calculator without a backup battery will not function at all at night. Try using your calculator in a completely dark room or cover the solar cells to observe if the numbers start to fade.
Q.5 Are solar-powered calculators worthy and reliable?
Ans: Battery-powered calculators aren't as common as they once were. Solar is sweeping the globe! If you have a choice between the two, I recommend going with the solar-powered one.
They require less maintenance than battery-powered calculators and are expected to last longer. You'll save money because you won't have to replace components of them or the calculator as frequently. It's also rare that you'll be caught off guard during a critical assignment.
About reliability, calculators are built to be 100% reliable regardless of the power source. Sun-powered calculators almost never make mistakes. Minor faults may occur when the batteries are nearing the end of their life and fail to recognize the buttons you are pressing.
Read More:- Solar Panels and Solar Water Heaters: Understanding the Differences