Solar Panel Manufacturing Companies
India is a prominent solar power generating nation, its solar capacity has grown dramatically in the past few years. The National Solar Mission intends to enhance India's renewable energy capacity to 225GW in 2022 and 500GW by 2030. The Indian rooftop solar market is estimated to grow by 25% compounded for five years.
Solar energy in recent has witnessed a noticeable influence on the energy system in India over the past few years. Millions of people in Indian communities have profited from solar energy-based decentralized and distributed applications that satisfy their cooking, lighting, and other energy demands in an environmentally benign manner.
Solar energy or solar modules manufactured by India's leading manufacturers are gaining a high rise in demand as of now especially in the rural segment as they provide the required amount of energy to operate electricity utensils at home that generate the required amount of heat for cooking. The solar Sector in India is growing at a rapid rate and is soon expected to provide ample amount of job opportunities for a technically and professionally sound workforce.
Solar energy is expected to contribute to almost 55% of India's overall renewable energy capacity, and it is good news for solar panel manufacturing companies. Listed here, are the top 10 solar panel manufacturers in India that are significantly contributing to the green energy vision of the Government of India.
 Top 10 Solar Panel Manufacturing Companies in India
Adani Solar
Adani Solar is the Solar PV manufacturing and EPC arm of Adani Group, one of India's largest business conglomerates with Resources. Logistics, Energy, Agri, and ancillary industries. Adani Solar is India's first and largest vertically integrated solar company that offers products along with services across the spectrum of photovoltaics manufacturing. The Company's presence in the solar manufacturing sector contributes to India's climate goals and bolsters its vision of embracing a healthier energy mix.

The cutting-edge technology, with machines and equipment sourced from the best-in-class suppliers, aim to help in cost leadership, scale of operations, and reliability standards as per global benchmarks. Adani Solar is now expanding to 3.5 GW of annual production capacity, making it in the top 15 global solar manufacturers. India's largest Solar PV cell and modules manufacturer with a capacity of 1.5 GW at Mundra, Gujarat in India.
Projects over 250 MW commissioned
Over 400 MW under execution
Fastest growing rooftop and distributed solar EPC Company.
Vikram Solar Limited

Vikram Solar Limited (formerly known as Vikram Solar Pvt. Ltd.) is a globally recognized leading solar energy solutions provider, specializing in high-efficiency PV module manufacturing and comprehensive EPC solutions.
Vikram Solar Limited is an Indian company based in Kolkata, one of the largest solar module manufacturer in India with 3.5 GW module manufacturing capacity annually and the second-largest solar energy company in India by revenue
With an international presence across 6 continents, and active contributor in shaping the solar revolution. Vikram Solar's rated annual PV Module manufacturing capacity has been upgraded to 1 GW mark in 2017. Carrying forward the rich legacy and extensive manufacturing experience of the Vikram Group, Vikram Solar Limited has been building on the success story of over 4 decades, since 2006.
Waaree Energies
Waaree Energies Ltd. is the flagship company of Waaree Group, founded in 1989 with headquarters in Mumbai, India. It has India's largest Solar PV Module manufacturing capacity of 2 GWs at its plants in Surat and Umbergaon in Gujarat.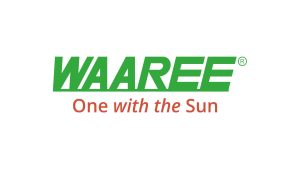 Waaree Energies is amongst the top player in India in providing EPC services, project development, rooftop solutions, and solar water pumps and also as an Independent Power Producer. Waaree has a presence in over 350 locations nationally and in 68 countries internationally.
Waaree Energies Ltd. is the flagship company of Waaree Group, founded in 1989 with headquarters in Mumbai, India. It has India's largest Solar panel manufacturing capacity of 12GW's at its plants in Surat and Umbergaon in Gujarat. Waaree Energies is amongst the top players in India in Solar Panel Manufacturing, EPC Services, Project Development, Rooftop Solutions, Solar Water Pumps and also an Independent Power Producer. Waaree has its presence in over 380 locations nationally and 20 countries internationally.
Waaree Energies has India's largest Solar PV Module manufacturing capacity of 2 GWs at its plant in Gujarat; enabling us to deliver high-quality affordable solar products to our customers. Avant-garde automated production facility offers mono & poly crystalline PV Modules ranging from 3Wp to 450Wp for various on-grid and off-grid applications across India and exported globally.
Renewsys Solar
Renewsys is the first integrated manufacturer of Solar PV Modules and its key components – Encapsulants (EVA & POE), Back sheets, and Solar PV Cells. RenewSys is the renewable energy arm of the ENPEE Group, a diversified global conglomerate with a heritage of nearly 60 years of manufacturing excellence.
RenewSys is a global manufacturer of quality, Solar PV Modules (2.75 GW), PV Cells (130 MW), PV Encapsulants – EVA & POE (4 GW) and PV Backsheets (4 GW).  RenewSys has three manufacturing facilities in India, at Bengaluru, Hyderabad, and Patalganga, 2 state-of-the-art PV research labs, and India's first and largest in-house PV module reliability testing laboratory. The Bengaluru plant manufactures 'CONSERV' EVA & POE Encapsulants (3 GW capacity), and 'PRESERV' Backsheets (4 GW capacity). At the Hyderabad, Fab City the RenewSys plant spread over 200,000 sq. ft.
Supplying to over 40 countries worldwide, RenewSys has its presence across India, Mauritius, Nigeria, South Africa, Singapore, UAE, China, and representative offices in Europe, USA, and Mexico; and an evolving distributor network.
Tata Power
Tata Power Solar is India's most trusted and dependable rooftop solutions provider. India's leading integrated solar player, excelling across the solar value chain right from the manufacturing of cell/modules and solar products to executing rooftop and utility-scale solar projects.
Thy are as a joint venture company, in 1989.The company began commercial operations in 1991 by establishing its first manufacturing unit with a production capacity of 3 MW.BP Solar was closed on 21 December 2011, when BP announced its departure from the solar energy business. On 30 August 2012, Tata BP Solar India Limited was renamed as Tata Power Solar Systems Limited and became a wholly owned subsidiary of the Tata Group. In August 2016, Tata Power Solar commissioned a 100 MW solar project at the NP Kunta Ultra Mega Solar Power Project in Anantapur, Andhra Pradesh. This was the largest solar project commissioned using domestically manufactured solar cells and modules at the time. In 2022, Tata Power Solar raised 4,000 crore from Tata Power and a consortium of investors led by Blakrock
The Company is a pioneer in India's rooftop domain for more than 30 years, having commissioned its first solar installation in 1991 and an installed base of more than 425 MW of rooftop systems. India's leading Corporates, MNCs, and Institutions have chosen to work with us as their trusted partner in their green energy journey. The Company is a partner of choice for over 10,000 residential customers.
Swelect Energy System
SWELECT operates a 140 MW class 100,000, dust-free, clean-room, world-class PV module HHV Solar Technologies (HST) manufacturing plant with an R&D facility in Bangalore. HST's product portfolio comprises of High Quality – High-Efficiency Solar PV modules in various Power ratings with International Certifications and compliance with BIS & IEC Standards. SWELECT Energy Systems Limited (formerly known as Numeric Power Systems Limited) is one of the leading Solar Power Systems companies with a strong presence in the global energy market for over 35 years.
SWELECT's core strength lies in technical expertise which is strongly backed by state-of-art manufacturing facilities for Solar PV Modules, Solar PCUs, Servo Stabilizers, Structural and Electrical Balance of Systems (BOS) such as Module Mounting Structures (MMS), AJBs, etc. SWELECT is recognized as a 'Tier-1 Solar PV Module Manufacturer' by Bloomberg New Energy Finance (BNEF), the highly recognized global industry standard in classifying solar Photo Voltaic module manufacturers. SWELECT has also received certification from the Bureau of Indian Standards (BIS) for Solar PV Modules including high-efficiency PERC modules. With more than 35 years of field experience and with a team of experts in Power Electronics, SWELECT, even today stays close to its customers and caters to their needs through continuous technological innovation, rich expertise, and a customer-centric approach.
EMMVEE Solar System

They are one of the leading solar panel manufacturers with a substantial market share in India, Europe, Africa, and the Middle East. Amidst our growing product portfolio, Solar Water Heating Systems and Photovoltaic Modules are our strongest products since inception. We are the leading  premium solar module manufacturers in India and all our products are manufactured with the help of multiple production units established in Karnataka.
Established in 1992, Emmvee solar water heating systems have grown to be the largest manufacturer of solar water heating systems in India and probably in Asia. It holds the largest market share in distributing its products under the brand name 'Solarizer'. It is an ISO 9001:2015 and ISO 14001:2015 certified company. Emmvee solar is one of the pioneers of the solar industry in India, with over 25 years of experience. We have set up a world-class production facility for solar water heating systems at Dabaspet in Karnataka. These units have a combined production area of over 25 thousand square meters.
Our units are capable of producing water tanks ranging from 100 liters up to 3,000 liters suitable for residential and industrial purposes. We are one of the very few manufacturers to have acquired the Solar Key Mark for our premium range of water heating systems. We have sold over 5,50,000 solar heating systems mounting over 6,90,000 m2 installation area.
Premier Solar
The largest integrated solar manufacturer in Southern India and second largest in India. With an influential presence and expertise of over 25 years in the solar industry, Premier Energies is revered for its commitment towards the development of sustainable energy solutions to build a better tomorrow for the planet and its inhabitants.
Two decades old company that guarantees 25-year performance for its Solar panels. Promoted by technocrats with decades of technical expertise and business experience Advanced manufacturing facility in Hyderabad is strengthened by a strong R&D team.
Premier Solar Incorporated in 1995 humble with a humble strength of 5 employees and a 25-lakh seed capital. Earned certificate of quality IEC 61215 Ed 2 from European Solar Test Installation, Ispra, Italy, TUV Intercert, Germany, ISO 9001-2008 from TUV SUD Germany, and ISO 14001:2004 from BMQR.
A renowned Star Export House with a presence in 15 countries across Europe, Africa, and Asia. Attained a 100% growth rate for 5 years while accumulating National Awards for Excellence in Performance, Entrepreneurship, and Exports.
Loom Solar
Loom Solar Pvt. Ltd. is a mon perc solar panels and AC Module manufacturer based out of Faridabad, Haryana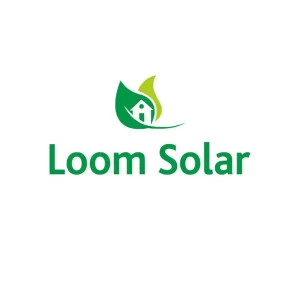 having a manufacturing capacity of 100 MW. The company which started in 2018 has become one of the fastest-growing solar panel manufacturers in India because of a wide range of solar panels from 10 watts to 450 watts super high-efficiency panels.
It is an ISO certified company and recognized startup by Govt. of India. It is present in 500 districts across India having 3500 resellers, 100 employees, 2 offices and 1 Manufacturing unit.
Loom Solar has the widest range of products in solar to the Indian market which no other solar company as of now is offering. Loom Solar ® has won the prestigious gold and silver award in the 11th Annual 2019 Golden Bridge Business and Innovation Awards in the United States of America.
Saatvik Green Energy
Saatvik is the leading Indian modules manufacturer with an annual production capacity of 1 GW with a state-of-the-art manufacturing unit in Ambala (Haryana). Their manufacturing unit is equipped with advanced cutting-edge technologies for manufacturing and delivering high-quality solar products to our clients worldwide.
North India's Largest Solar PV Manufacturing Facility. Saatvik manufactures and markets high-quality, high-efficiency solar photovoltaic modules from its advanced manufacturing facility at Ambala, in the state of Haryana. With an annual capacity of 500 MW, engaging the best available technologies such as Lead automation, Jinchen, the company offers a wide range of solar PV modules inclusive of Polycrystalline, monocrystalline, glass-glass, and bifacial modules viz. 40Wp to 380Wp.
These solar modules are well-suited for residential, commercial and industrial off grid/grid tied application. Maharashtra, Rajasthan, Tamil Nadu, Karnataka, and Gujarat are key rooftop solar power states, accounting for nearly 46% of the national rooftop solar capacity.
Conclusion
The top 10 solar panel manufacturers in India are witnessing exponential demand from across the country and international markets as there is a mass conversion happening and a shift from fossil fuel energy to renewable energy is happening. India has a large solar energy potential. As Indian Market is witnessing a huge exponential growth rate in the sector, approximately 5000 trillion kWh of energy will be required for smoother operational activities transforming massive conversion from fossil to clean and renewable energy. Top solar module manufacturers and EPC players are in a process of conducting research at different levels to opt for ideas and methods that will help in the massive scaling of solar products in India in terms of their electricity usage for commercial, residential, and industrial applications.
Read More:- Top 7 Solar Power Plants Around the World