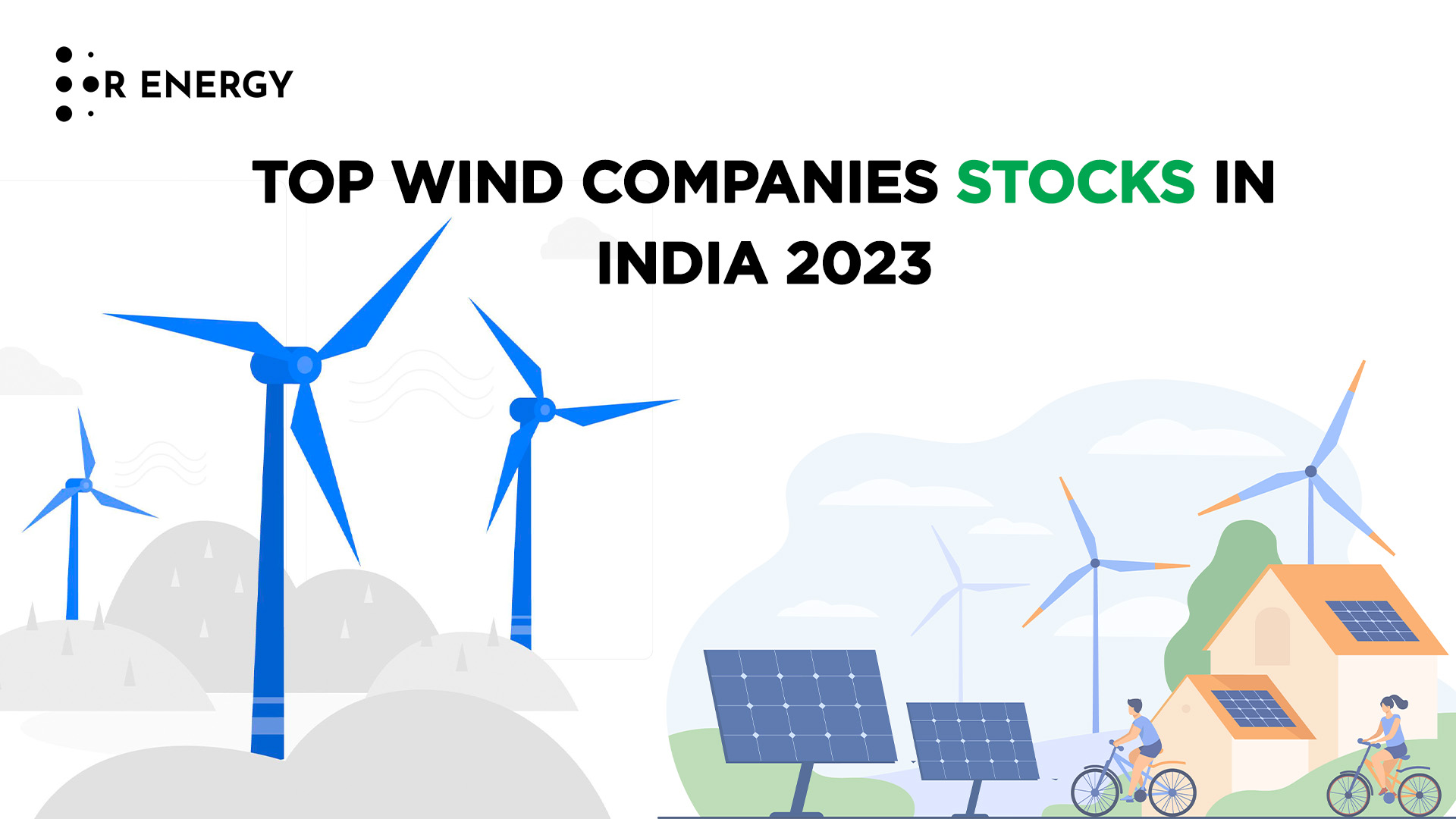 Top 7 Wind Companies Stocks in India
The wind is an abundantly available, cost-effective, and sustainable renewable energy source. And wind turbines help us harness wind energy efficiently and economically for a variety of applications. In recent times, the wind energy sector boom, favorable government initiatives and policies for wind project development, and increased global commissioning of wind turbines have opened up new possibilities for wind turbine makers and are also considered to be one of the biggest investment themes. However, the question remains whether investing in wind energy stocks can lead to big returns or just boring returns.
List of the Top Wind Companies Stocks In india 
Data As per May 2023
| S.No | Company Name | Market Price (May 23) | 1Year Return ( %) | Market Capital (Rs in cr) | Net Income FY23 (Rs in Cr) | PE Ratio | P/B Ratio |
| --- | --- | --- | --- | --- | --- | --- | --- |
| 1 | TATA Power | 203.8 | -19.13 | 65,137 | 939 | 21.24 | 2.9 |
| 2 | Adani Energy | 942.05 | 279.50% | 149,778 | 5,242 | 158.44 | 20.51 |
| 3 | Suzlon Energy | 8.1 | -11.28% | 9,983 | 78.36 | 3.95 | NA |
| 4 | ReNew Power | 447.06 | -29.53 | 315 | 4,013 | -171.65 | 17.34 |
| 5 | INOX India | 107.95 | -14.67 | 3,654 | 11.87 | NA | 1.36 |
| 6 | NSL Renewables | 185 | -42.68 | 209,162 | 4013 | 24.62 | 85.05 |
| 7 | Vestas India | 189.4 | 8.14 | 191.535 | 14.03 | -27.8 | 8.52 |
| | | | | | | | |
| | | | | | | | |
| | | | | | | | |
In this Article, we will take a closer look at the  Top Wind Companies Stocks in India.
---
Tata Power
The company is primarily engaged in the business of power generation, transmission, and distribution through conventional and renewable sources. In its annual general meeting last year, the company announced a massive investment of Rs 750 bn towards wind energy. It aims to double the total capacity from 13.5 gigawatts (GW) in 2022 to over 30 GW by 2027. This expansion will boost its renewable energy portfolio from 34% to 60% by 2027 and 80% by 2030. That's not all. Tata Power enjoys a comfortable debt position to support its growth, with a net debt to equity of 1.5x. However, the current interest coverage ratio stands low at 1.6x. Considering the company is a part of the cash-rich Tata group, funding this new era of growth should not be a concern. The company can either raise more debt or sell more equity to investors across the globe. In 2023 so far, Tata Power shares are down 7% as outstanding dues have affected its operations. In the past year, shares of the company have eroded 24% of its market cap.
---
Adani Energy
The Adani group, via its subsidiary Adani Wind Energy, has the largest energy company in India, with a current portfolio of 20 GW. After witnessing a massive rally in the past two years, the fastest-growing stock of 2022 has slowed down in 2023. And the reasons are not very hard to guess…the Hindenburg report, overleveraged status, and the company is one of the most overvalued stocks in India. Nevertheless, the company's revenue has increased threefold and has grown at a CAGR of 29.5% in the last five years, owing to higher power generation. It also turned profitable in the financial year 2021 after reporting consistent losses since inception. Recently, the company logged a massive 49% growth in its operational capacity on a year-on-year basis. In fiscal 2023, Adani Green operationalized 2,140 MW solar-wind hybrid power plants in Rajasthan, and commissioned a 325 MW wind plant in Madhya Pradesh, and a 212 MW solar power plant in Rajasthan. In the past three years, shares of the company have surged over 350%.
---
Suzlon Energy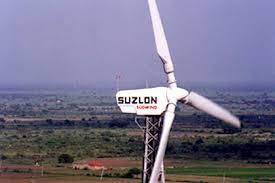 Suzlon Energy Limited is an Indian multinational wind turbine manufacturer headquartered in Pune, India. It was formerly ranked by MAKE as the world's fifth-largest wind turbine supplier. Globally, Suzlon has installed over 17,000 MW of wind power capacity in 18 countries. Suzlon crossed 11,000 megawatts of cumulative installations in India. Suzlon has cumulatively added over 11000 megawatts of wind power capacity for over 1,700 customers in India across 40 sites in eight States. Suzlon accounts for nearly one-third of the country's total wind installations. The Suzlon stock price was trading at around 3.00-4.00. Since then, it has given multi-bagger returns. Their net profit margin is 5.41%. The stock price target for Suzlon Energy Limited SUZLON is 8.23 on the downside and 8.53 on the upside.
---
ReNew Power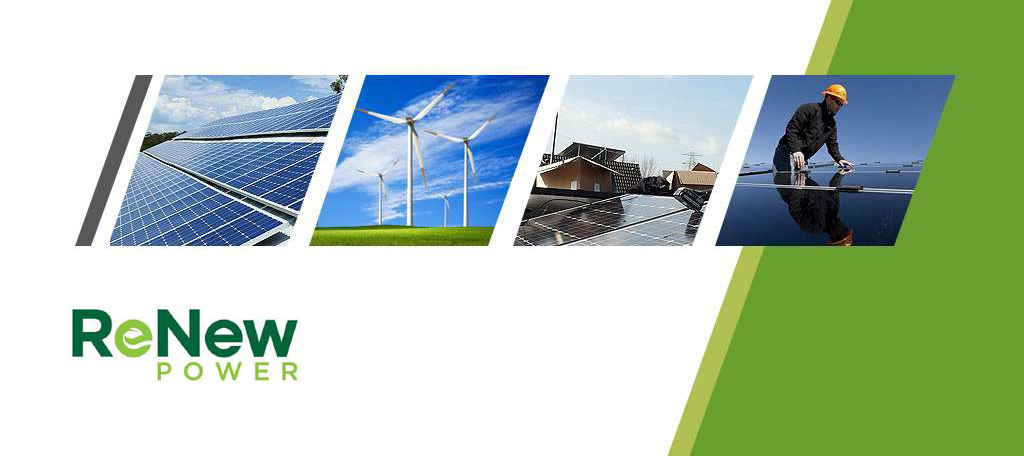 ReNew is India's largest renewable energy company by operational capacity. Based in Gurgaon, Haryana, it has an asset base of over 10 GW, with around 5 GW operational. ReNew Power operates over 110 projects across 18 states in India, developing, building, owning, and operating utility-scale wind and solar energy projects, including distributed solar energy production for commercial and industrial consumers. ReNew Power has a portfolio of more than 10,214 megawatts (MW) located in eight states of India. 10th largest renewable energy company globally with 13.4 GW of commissioned and pipeline utility-scale projects. Their market capital is US$ 2.0 billion.
---
INOX Wind
INOX Wind Limited is an Indian wind energy service provider. Headquartered in Noida, India, the company is a subsidiary of the INOX Group. INOX Wind Limited manufactures Wind Turbine Generators (WTGs) and provides services including wind resource assessment, site acquisition, infrastructure development, erection and commissioning, and long-term operations and maintenance of wind power projects. INOX Wind has sourced technology from AMSC, Austria, a wholly owned subsidiary of USA-based American Superconductor Corporation. INOX Wind has an exclusive and perpetual license from AMSC to manufacture 2 MW wind turbines in India. AMSC provides wind turbine electronic controls and systems, designs, and engineering services that reduce the cost of wind energy INOX Wind was ranked 167th in Business Today's 2015 list of the 500 most valuable companies in India. Net income is 452cr.
---
NSL Renewable Power
NSL Renewable Power Private Limited develops, operates, and manages renewable energy projects. The Company generates electricity from wind, solar, biomass, hydel, and thermal power projects. NSL Renewable Power serves customers in India. NSL Renewable Power has raised $166.4M. Its authorized share capital is INR 185.00 cr and has 95.05815% paid-up capital which is Rs 17585.76 lakhs. Clean energy-focused private equity fund FE Clean Energy Group is investing $40 million in the NSL Renewable Power Pvt Ltd, part of the Hyderabad-based NSL Group. NSL Renewable Power plans to use the funding for equity commitments for its upcoming wind, hydro, and solar power projects.
Vestas India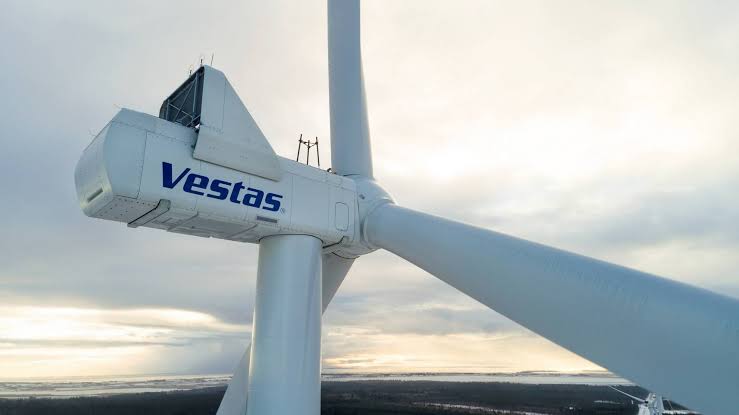 Vestas is the energy industry's global partner on sustainable energy solutions. They design, manufacture, install, and service wind turbines across the globe, and with +154 GW of wind turbines in 87 countries, They have installed more wind power than anyone else. Vestas Wind Systems AS net income for the twelve months ending December 31, 2022 was $-1.656B, a 938.29% decline year-over-year. Vestas Wind Systems AS annual net income for 2022 was $-1.656B, a 938.28% decline from 2021. Vestas Wind Systems AS annual net income for 2021 was $0.198B, a 77.39% decline from 2020.During this year, the Danish company, Vestas, held a market share of 15.8 percent.
Conclusion
The energy balance of wind energy is very positive. The energy consumed in the whole chain of wind plants is recovered in several average operational months. The comparison of wind energy with conventional technologies highlights the environmental advantages of wind energy. Renewable energy forms an integral part of India's current and future energy policy. If India follows the ambitious plan it has volunteered for, it can accomplish the dual goal of economic development and green-energy production, which is certainly within the realms of possibility.
Read More:- Top Solar Companies Stock in India 2023