Solar Power Plants in India
Solar power is a fast-developing industry in India. The country's solar installed capacity was 64.381 GWAC as of 28 February 2023. India's National Solar Mission was set up to only 10 GW in 2010 but by the end of 2020, it started to reach 20 GW. Over the past few years, due to significant activity in the solar energy sector, India has increased its installed solar capacity to 61.97 GW. Today, India ranks third in Asia and fourth in the world in terms of its solar power generation. It currently accounts for about 38% of the total renewable energy capacity.
The International Solar Alliance (ISA), proposed by India as a founder member, is headquartered in India. India has also put forward the concept of "One Sun One World One Grid" and "World Solar Bank" to harness abundant solar power on a global scale. By technology itself, the solar power plant has an advantage over its other Renewable energy counterparts like Wind, Hydro, etc. As there are no moving parts, which attracts lower maintenance costs post installation, faster to install due to lesser complexity in the transportation of components, lesser skills require due to the simplicity of the installation, and many other plus points.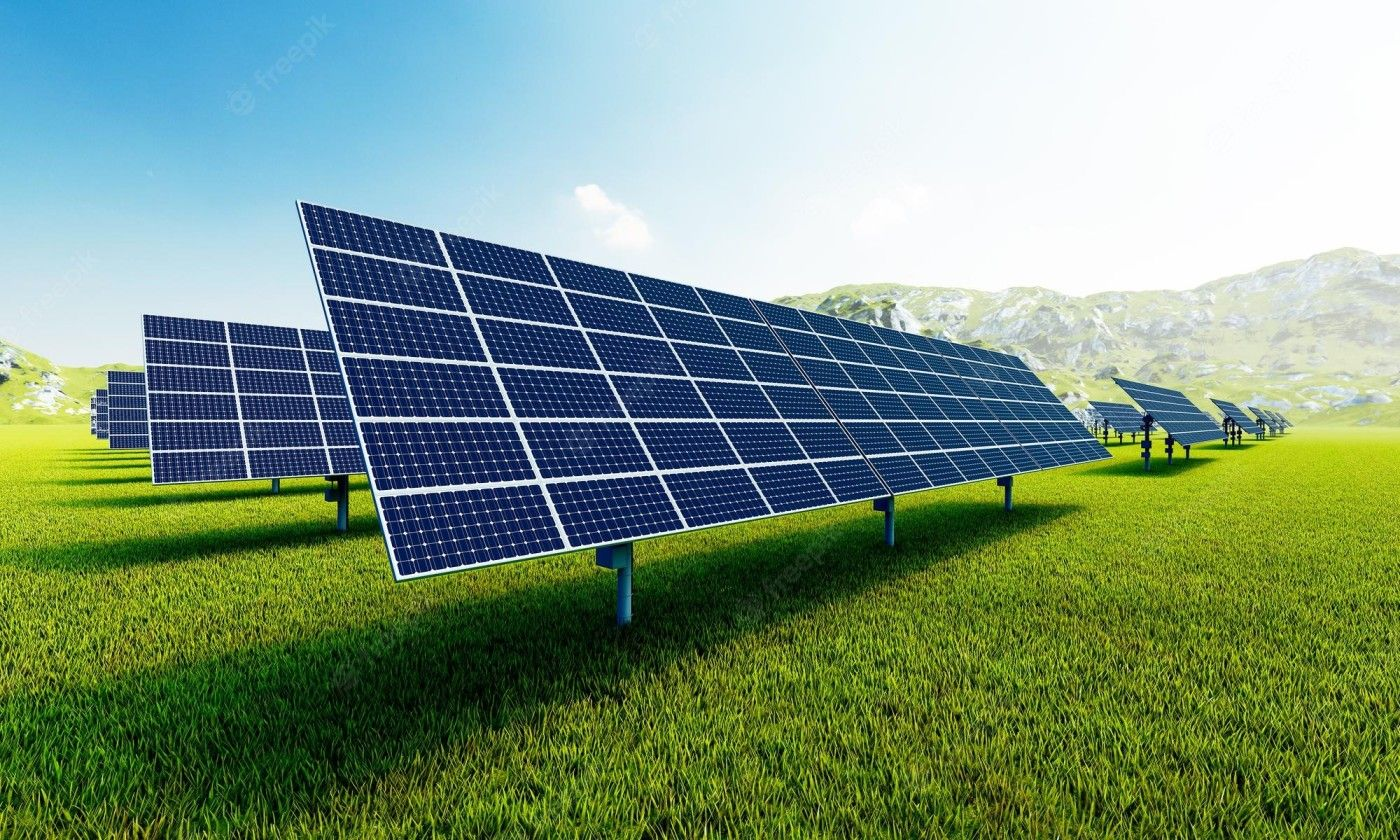 The largest solar power plants in India are located in Rajasthan, Karnataka, Andhra Pradesh, Madhya Pradesh, and Tamil Nadu.
Top Five Largest Solar Power Plants in India 2023
Bhadla Solar Park, Rajasthan
Location: Bhadla, Jodhpur
Power Generation: 2245 MW
Area of ​​the park: 14000 acres
It is the largest solar park in the world in terms of electricity generation and the second-largest solar park in terms of area. The average temperature in Bhadla is between 46 to 48 degrees centigrade. Bhadla is, a sandy, dry and dry area, spread over about 45 square kilometers. The temperature makes it perfect for solar energy generation.
The approximate amount of money spent to build this solar park is about ₹10,000 crores. This solar plant was developed in phases, with contributions by many stockholders. The construction and maintenance work of this solar park has been done by Vikas Company Limited (a subsidiary company of Rajasthan Renewable Energy Corporation Limited), Solar Energy Company (a Joint Venture Company of the Government of Rajasthan and IL&FS Energy Development Company), and Adani Renewable Energy Park Rajasthan, etc
Pavagada Solar Park, Karnataka
Location: Palavalli, Karnataka
Output Power: 2050 MW
Area of ​​the park: 13000 acres
This solar park is located in Karnataka. It supports many other solar plants due to its highly supportive geographic position. This solar park started generating energy in the year 2018. Pavagada solar park was constructed with the help of Karnataka Solar Park Development Corporation Limited (KSPDCL), a joint venture company of Solar Energy Corporation of India (SECI) and Karnataka Renewable Energy (KREDL), and the National Thermal Power Corporation (NTPC).
Kurnool Ultra Mega Solar Park, Andhra Pradesh
Location: Kurnool, Andhra Pradesh
Output Power: 1000 MW
Area of ​​the park: 5,932.32 acre
Kurnool Ultra Mega Solar Park is spread over an area of ​​5,932.32 acres in the Kurnool district of Andhra Pradesh and is currently on the list of the world's largest solar parks. The plant was set up within 2 years, in association with Andhra Pradesh Solar Energy Corporation, Andhra Pradesh Generation Corporation, and New and Renewable Energy Development Corporation. The estimated amount of money spent to build this solar park was about Rs 7,143 crore.
NP Kunta Ultra Mega Solar Park, Andhra Pradesh
Location: Anantapuram, Andhra Pradesh
Output Power: 978.5 MW
Area of ​​the park: 7,924.76 acres
This solar park is also known as Anantapuram Ultra Mega Solar Park. It is spread over a total area of ​​7,924.76 acres in Nambulpulkunta Mandal in the Anantapur district of Andhra Pradesh state of India. Commissioned in May 2016, the park is owned by Andhra Pradesh Solar Power Corporation Private Limited, APSPCL.
Rewa Ultra Mega Solar, Madhya Pradesh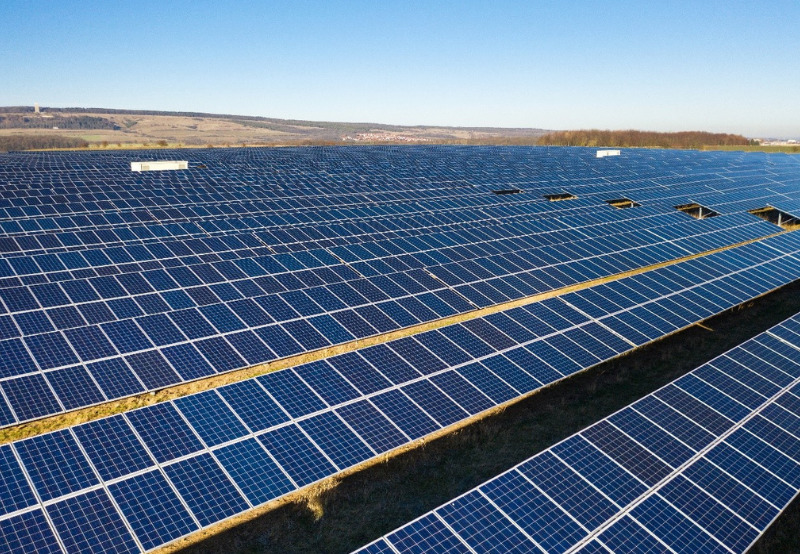 Location: Rewa, Madhya Pradesh
Output Power: 750 MW
Area of ​​the park: 1590 acres
Rewa Ultra Mega Solar is constructed by Reva Ultra Mega Solar Limited (RUMSL) which is a joint venture between Madhya Pradesh Energy Development Corporation Limited (MPUVNL) and Solar Energy Corporation of India (SECI). This is the first and only solar project in India so far funded by the Clean Technology Fund (CTF). It is also the only solar power plant in India to receive concessional loans from World Bank's International Finance Corporation.
Conclusion
India is advancing towards its renewable energy target at a fast pace by launching many big solar power projects. It has secured the fifth position in the list of countries with maximum solar power production.
Also, India ranks fourth in renewable power installed capacity. The country is dedicated to tripling its production by 2023.
The government has been coming up with several high-power solar projects not just for commercial purposes but also some solar panel projects for home and residential areas.
Read More:- Top Solar Consultancies Currently Available in Indian Market