Top Solar Consultancies in India
As India is one of the fastest-growing economies worldwide, our country's carbon footprint keeps increasing due to mass commercialization. Thus, alternative energy providers like solar energy companies have grabbed consumers' attention for the past decades. Solar companies in India and the solar industry in India is growing rapidly because of certain Government initiatives towards clean and green renewable energy.
The surge in solar energy use is pushing the boundaries of solar technology to create economically viable and environmentally friendly solar products. Many solar energy companies have established manufacturing and R&D units for solar panel manufacturing and solar technology improvements. Harnessing solar power is not only a necessity but also a much-needed enabler of the global energy transition. The growing global demand for solar power has led to the availability of a wide range of high-quality solar PV products at competitive prices for residential, commercial, and utility-scale applications. Whatever the solar power requirement, a solar panel maker or a solar panel manufacturer makes it possible to bring electricity powered by the sun to millions of people across the world.
Tata Power Solar Ltd
Tata Power Solar is one of the leading solar panel and other solar power products manufacturers in India. Tata Power Solar Systems Ltd is a part of the mighty Tata Group and also the largest integrated solar power company in India. The company has three separate business segments – (1) Manufacturing of solar cells and modules, (2) Engineering, procurement and construction (EPC) for solar power projects and; (3) Other solar products.
Suzlon
Suzlon is India's leading renewable energy solutions provider offering a 360-degree total solutions package to its customers that covers the entire spectrum of wind energy projects. Suzlon's unique 'end-to-end solutions' business approach is designed to take care of every aspect of wind energy projects – from initiation and installation to management and maintenance. Suzlon ensures that the wind turbine generators (WTG) perform at their optimal levels at all times and deliver maximum plant load factor (PLF) to generate highest returns on investment for their customers. Suzlon's end-to-end solutions model revolves around giving the customer a complete package – right from the planning stage to maintenance of the wind turbine throughout its lifecycle. This approach is driven by value engineering and cost reduction that gives a competitive advantage to customers and increases the profitability of the project.
Truly world-class / Global extent: Suzlon has the expertise to construct and manage customised wind farms, irrespective of the geographic and climatic conditions, having implemented both forward and backward integration projects over the years
One-stop solution: All functions including supply chain, value chain, project scheduling, manufacturing, services and spares, technology, R&D, etc. are integrated to give a complete solutions package
Robust experience: Suzlon has the capability to enter projects that are at various stages of completion; thus, customers are provided with assistance to get their projects executed in a manner wherein they can receive a return on their investment in the project.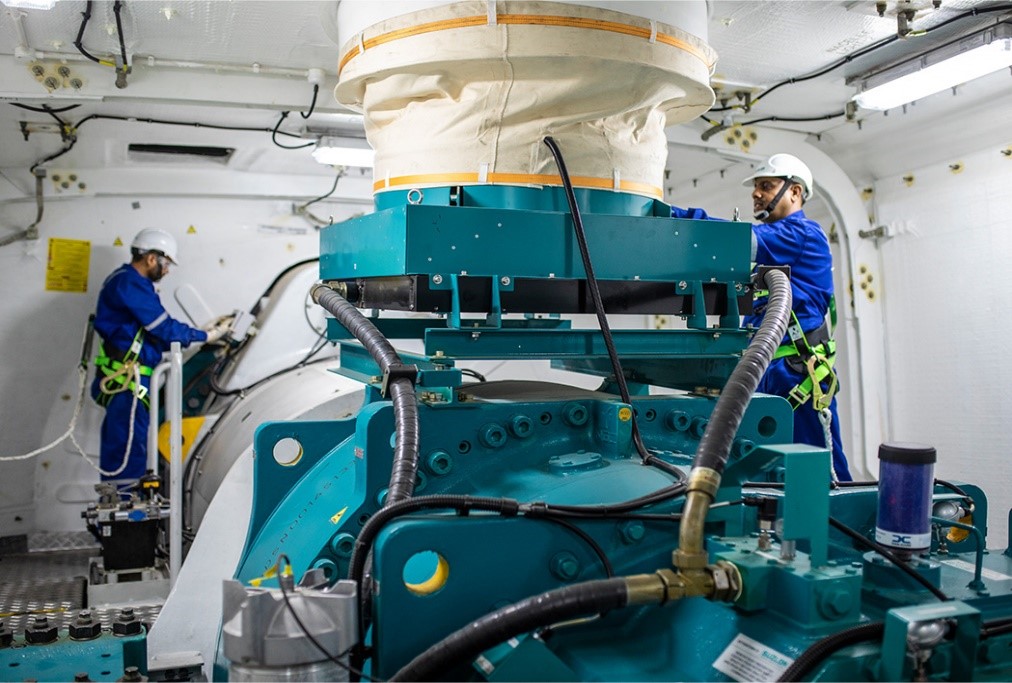 ReNew Power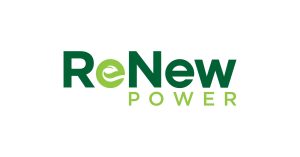 ReNew is India's largest renewable energy company by operational capacity. Based in Gurgaon, Haryana, it has an asset base of over 10 GW, with around 5 GW operational. ReNew Power Ventures is an independent power producer. The company is engaged in generation of non-conventional energy through solar and wind power. ReNew Power operates over 110 projects across 18 states in India, developing, building, owning and operating utility-scale wind and solar energy projects, including distributed solar energy production for commercial and industrial consumers. The company rebranded itself as Renew in February 2023, as per an announcement carried on Nasdaq.
SunPower
The best solar company because of its nationwide availability and warranty coverage. Unlike other solar companies, SunPower is available in all 50 states. Additionally, its SunPower Design Studio allows you to customize your solar installation, visualize what solar panels would look like on your home and calculate your potential monthly savings based on your electrical bill. Besides solar panels, SunPower offers the Sun Vault Storage system, which serves as a whole-home backup during power outages. SunPower also provides one of the most comprehensive warranties in the industry, which covers the entire system. This warranty covers your solar panels and microinverters for 25 years and your storage and monitoring systems for 10 years. The company will even repair defective panels or reimburse you for the cost.
ADT Solar

It has 25-year warranty on solar panels, microinverters and their installation. ADT Solar also offers a 25-year guarantee on energy output production and reimburses customers if the solar panels don't produce enough electricity. Customers also benefit from ADT's price protection guarantee, which matches any price for equal products and benefits. ADT entered the solar market in 2021 through its acquisition of Sunpro Solar. The company also owns an in-house roofing company, Buildpro, which can ensure your home's roofing is optimal for a solar panel installation.
Momentum Solar
It is a choice for easy installation because it handles every aspect of the process, from estimates and layout design to permits. Plus, its employees can perform roof repairs and tree removal, as needed, to create the optimal environment for your solar panels. Lastly, Momentum will assign you a single point of contact throughout the installation to make the process even smoother. Momentum customers can purchase their solar panels, lease them or enter into a Power Purchase Agreement (PPA), which allows them to pay a fixed rate per kilowatt-hour (kWh) produced by the panels. Since you don't own the solar panels, a PPA can help you pay less for electricity without upfront costs.
Blue Raven Solar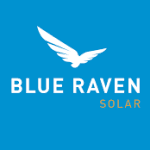 Blue Raven offers a 25-year warranty on solar panels, a 10-year warranty on workmanship and a two-year energy production guarantee. Its expert installation can also ensure its high-quality panels resist all weather conditions, including snow, hurricanes and hail. One thing to keep in mind about Blue Raven is that it doesn't offer lease agreements or PPAs, only a financing option called Blue Power. This option doesn't require money down and features a fixed interest rate and monthly payment. Homeowners who finance their equipment get 18 months of free solar power. And since they own the panels, they can also claim federal tax credits and rebates. There is no prepayment penalty for paying off the loan ahead of time.
Green Home Systems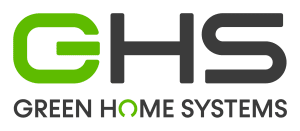 It is our choice for the best solar roofing company. Customers can purchase solar panels, shingles or tiles from Green Home Systems either in cash or through a loan — no solar lease or PPA financing options are available. Green Home Systems has sold solar roofing since 2022. Customers can choose between solar shingles or solar tiles, which are lightweight and blend seamlessly into the roof. Unlike solar panels, solar roofing lays flush against the roof and is easy to install. Both options are durable, withstanding wind, water and up to 250 pounds per square foot. Green Home System's solar panels, shingles and tiles are backed by a 25-year warranty. The company also offers a 25-year performance guarantee. Its equipment, including panels and micro inverters, are from trusted brands such as LG, Generac and Panasonic.
Trinity Solar
They are best regional solar panel installer. It serves nine states, including Maryland, New York, Pennsylvania and Florida. Trinity Solar was founded in 1994 and is the largest privately-held residential solar company in the U.S., with over 1,900 employees. As a family-owned and operated company, Trinity is smaller than most competitors. Nevertheless, the company has completed over 77,000 solar installations and receives positive feedback from customers and employees. And with almost 30 years in business, Trinity has a longer track record than most competitors. Customers can purchase or lease their solar panels and energy storage or opt into a PPA to avoid upfront costs.
Sunrun
It offers homeowners multiple ways to pay. Financing options include a monthly lease, paid-in-full lease, full purchase or monthly loan. To protect your investment, Sunrun also offers a "bumper-to-bumper warranty." Lastly, it includes theft and damage insurance with solar leases, so you don't have to file claims through your homeowner's insurance. Sunrun offers free equipment repair and replacement, including parts and labour, and guarantees that roof penetrations will remain watertight for a full decade. Customers also get a performance guarantee for the first 25 years. In addition to solar panels, Sunrun also offers innovative battery backup solutions. Through its Home Integration System, customers can sync their home with a Ford F-150 Lightning to charge the vehicle or use its battery to provide power to the home for three to 10 days. While Sunrun's solar panels are only available in 21 states and Puerto Rico, the company can install the Ford Charge Station Pro in all 50 states and Washington, D.C.
Tesla Energy 
Tesla is one of the major innovators in the solar industry and our choice for the company with the best solar panel design. Tesla's solar panels are durable and feature a sleek design with a low profile, concealed edges and no visible grid. And its glass solar tiles and steel roofing tiles can replace traditional shingles to provide solar energy without affecting your home's curb appeal. SolarCity, acquired by Tesla in 2016, produces sustainable energy ecosystems, including electric vehicles, solar panels and roofs, and energy storage. Every purchase of Tesla solar panels or roofs includes a Tesla Powerwall, which offers 24/7 energy storage to meet your electricity demands during outages. Tesla is currently offering a price match guarantee on eligible solar panel systems, yet these must include an inverter and a 10-year warranty and be comparable in size to the Tesla power system you ordered. Tesla's integrated solar systems are available in all 50 states.
Waaree Energies Ltd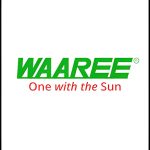 Waaree Energies Ltd., founded in 1989, is a Mumbai-based company having a significant presence of over 360+ locations in India and 68 foreign countries. With our magnificent 2 GW module manufacturing unit at Surat, we are one of the leading Solar Panel Manufacturers in India. Having a NABL Lab Facility, we are India's first company to have an in-house facility. They offer EPC services, project development, solar water pumps, solar rooftop solutions, independent powerhouses, and much more. With over 32 years of experience & its presence being pan-India as well as in 68 countries globally, Waaree Energies Ltd. is one of the top solar panel manufacturers to rely on.
Conclusion
As the world transitions toward a zero-carbon economy, renewable energy systems such as wind and solar energy systems will play a critical role in providing clean energy and accelerating the sustainable energy transition. Currently, residential and commercial solar installers and utility companies, among others, are tapping into a broad range of solar PV solutions. Consequently, established and emerging solar companies are ramping up the production of solar PV modules and heavily investing in R&D to develop adaptable and affordable solar products
These all fulfilling solar companies not only focus on the aim set by government but also pay attention to our environment and its condition. They understand their responsibility of keeping the environment clean and green very well. It is time we all also understand our responsibility to protect the environment as well as electricity for our future generations. And to be able to do that it is important to shift to solar energy power generation and evolve ourselves accordingly, since thermal resources for power generation aren't renewable and are expected to be extinct by 2050. So let us make sure that even after the extinction of thermal power generation resources; our future generation can have electricity through Solar Energy.
Read More:- Solar Powered Calculators how does it works, Types and Advantages