What is Surya Nutan Solar cooktop: A revolution towards Indian kitchen
Introduction
The energy demand of the world is rising with the rising population and steps we are taking for a better livelihood. While using energy, it's important to understand its source of it. As energy produced from renewable sources can only save us from the hazards caused by the processes of energy production from fossil fuels. So moving towards a greener and cleaner tomorrow, on the occasion of the 75th Azadi Mahostav, IOC R&D Centre made a device that can bring revolution to the Indian kitchen. It's a huge step towards PM Narendra Modi's dream of fulfilling India's energy demand of up to 50% of energy from Renewable sources by 2030.  This Device is known as Solar Nutan. It is a multi-model heating system that gets power from the thermal battery.
The customized thermal battery and optimized insulation can provide heat for a duration long enough for cooking various dishes. In the case of a sunny day, it works completely in solar mode, and on other days with bad weather, it works in hybrid mode by getting electricity from the grid. This hybrid mode makes it more flexible for weather-related issues. The installation and cooking in this device are really easy. By following a couple of steps the device is ready to use for cooking purposes. Breakfast, lunch, and dinner for a family of four members can be easily prepared.
How does this solar cooktop work?
The device gathers solar energy, transforms it into heat using a specifically crafted heating element, then recovers this thermal energy for use in cooking by storing it in a thermal battery that has been scientifically confirmed to work.
The gadget charges and discharges simultaneously while it carries out its indoor cooking function. When in use, the solar energy is recovered in a regulated way to prepare a range of Indian foods indoors using boiling, steaming, frying, and the preparation of "Rotis."
The cooking system can be modular in size and number to meet the needs of a family of four. A pucca house is necessary to put the stove in one's home, along with 2×2 meters of room for the solar panels that go with it. The panels are the product of  'Made in India' movement with a capacity of 240 watts.
What kind of foods you can make with it?
Representatives of Indian Oil asserted that their cooktops give dishes the appropriate "Chula" flavor without the usual negative effects for cooks.
Although it takes longer to cook than an LPG-powered burner, it is simple to use. If it had been a conventional stove or a Chula, we wouldn't be able to stand without feeling the heat from the stove.
The various foods that can be made with are: Poha, Rotis, Rajma, Biryani and more: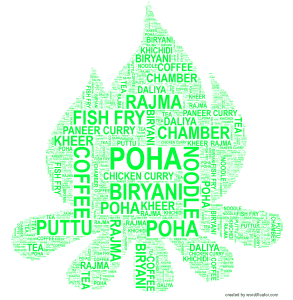 Types of the Solar Cooktop
Double Burner Solar Cooktop:

Two Hybrid Cooktops work independently & simultaneously on both solar & grid electricity
Double Burner Hybrid Cooktop:
One Hybrid Cooktop works independently & simultaneously on both solar & grid electricity AND another Cooktop works only on grid electricity.
Single Burner Solar Cooktop: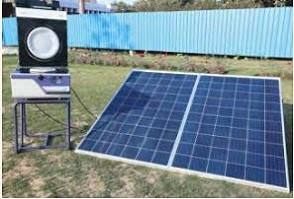 Hybrid Cooktop works independently as well as simultaneously on solar & grid electricity.
When it will hit the market?
The representative has confirmed that single cooktops will be in the market by mid-2023
What is the price range of Surya Nutan Solar Cooktop? 
Although the cost and release date have not been determined, a probable range is between Rs. 15,000 and 25,000 with a 12-month warranty.
Pre-booking website: Click Here
Salient Features
Surya Nutan is an indoor solar cooker that is stationary, rechargeable, and always connected to the kitchen.
It provides an online cooking mode while using solar power to charge, maximizing system performance and ensuring optimal use of solar energy.
For the on-demand energy release necessary for cooking, it incorporates a detachable heat control assembly.
The Surya Nutan is a dependable cooking option because it operates in hybrid mode (i.e., it can run on both solar and auxiliary energy sources simultaneously).
Surya Nutan's insulation design reduces conductive and radiative heat losses.
It is capable of boiling, steaming, and frying meals.
It is available in three different models, Surya Nutan L is for Suntime cooking, Surya Nutan LD is for lunch and dinner and Surya Nutan LDB is for all three meals cooking for a family of four.
It can be utilized in all types of weather and seasons, including monsoon seasons and harsh winters when the Sun is not visible for extended periods of time or for continuous days.
Surya Nutan has all the safety features necessary for indoor appliances built right in, requires little to no maintenance, and has a long lifespan.
It is a modular system that may be created in various sizes depending on the need.
A pilot trial of 50 numbers of Suryan Nutan in 5 different cities (i.e. Leh, Lakshadweep, Gwalior, Udaipur, and Delhi-NCR) of India with varying solar radiation intensity and cooking habits is in progress. As per the feedback from users, the product is capable of fulfilling the cooking needs of the family in terms of the type of cooking and energy requirement. The time required for cooking on Indoor Solar Cooking System is comparable with the time taken when cooking using LPG. Technology to build the cooktop for domestic use has been transferred to 10 vendors across the country.
Read More:- Hitachi Is Dedicating To Carbon Neutrality By Installing Solar Power Plants