Chandigarh Leads the Way in Solar Power Generation
In a remarkable feat of sustainable energy progress, Chandigarh, the capital city of Punjab and Haryana, has emerged as Leads the Way in Solar Power Generation among all Union Territories in India. With an impressive installed solar power capacity of 63.59 MW as of June 30, this city has set a shining example for the rest of the nation to follow.
Championing Solar Energy: Chandigarh's Triumph
Union Minister of New and Renewable Energy and Power, RK Singh, unveiled this achievement during the ongoing Monsoon Session of Parliament. Chandigarh's achievement is a testament to its proactive approach towards harnessing solar energy, reflecting a commitment to both environmental sustainability and energy security.
The accolade for being the top solar power generator among Union Territories places Chandigarh at the forefront of India's renewable energy movement. Its dedication to solar power installations has propelled it ahead of other regions, with significant implications for the country's energy landscape.
Leading the Pack: A Look at the Rankings
Chandigarh's remarkable feat is closely followed by Jammu and Kashmir, which boasts an impressive solar power capacity of 53.29 MW. Puducherry secures the third position with 43.26 MW, while Daman and Diu contribute significantly with 41.01 MW. Andaman and Nicobar Islands bring forth 29.91 MW, Ladakh shines with 7.80 MW, Dadar and Nagar Haveli illuminate with 5.46 MW, and Lakshadweep contributes 3.27 MW to the solar power capacity.
National Goals and Achievements
Union Minister RK Singh revealed that the central government set an ambitious target of achieving a nationwide solar power installed capacity of 100 GW by 2022. Though state-wise targets were not specified, the collective efforts of various regions have led to substantial progress. As of June 30, the country's total solar power capacity reached a commendable 70.10 GW, with an additional 55.90 GW under installation, signaling a collective push towards a greener future.
Chandigarh's Pioneering Initiatives
Chandigarh's journey towards being a solar power leader has been marked by commendable initiatives. The UT Administration embarked on the path of harnessing solar energy with a goal to achieve 75 MW by August 15. While the timeline might see an extension, the Chandigarh Renewable Energy and Science and Technology Promotion Society (CREST), the driving force behind renewable energy projects in the city, has decided to extend the deadline until December this year.
With an unwavering commitment to transforming into a model solar city, Chandigarh aims to achieve a solar power capacity of 100 MWp by 2025. Additionally, a comprehensive roadmap is being formulated to meet the city's solar power generation requirements by 2030. Ambitious projects are in the pipeline, including two floating solar power plants at Sector 39's waterworks, a 1 MWp solar plant at the IT Park's parking area, and rooftop solar projects on institutional buildings.
Towards a Greener Future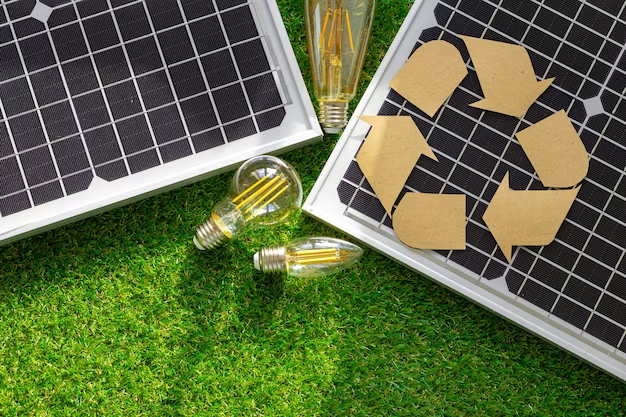 Chandigarh is diligently working towards a greener and sustainable future with the implementation of 23 solar power projects across the city. Currently, 20 solar power plants, collectively contributing 4.5 MWp, are nearing completion, underscoring the city's resolute commitment to reducing its carbon footprint and embracing renewable energy.
Conclusion: A Beacon of Hope and Progress
Chandigarh's remarkable journey to becoming the top solar power generator among Union Territories is a testament to the transformative power of sustainable initiatives. As the city charts a course toward an even greener future, its achievements serve as a beacon of hope and progress for other regions to emulate. In a world grappling with environmental challenges, Chandigarh's success story stands as a shining example of how small steps can lead to substantial and impactful change.
Read More:- Reliance Industries and Brookfield Collaborate for Renewable Energy Manufacturing in Australia